Summer: Hike on Alpe di Luson and Alpe di Rodengo!
Summer at last means a thousand possibilities around our Alpe di Luson/Lüsner Alm hotel. And they're all are waiting for you! Escape the stuffy city air to 1,600 metres above sea level and let the refreshing mountain air fill your lungs with a little hiking in Lüsen. We have a few outdoor activities on offer that are sure to please you. Are you ready? Let's go!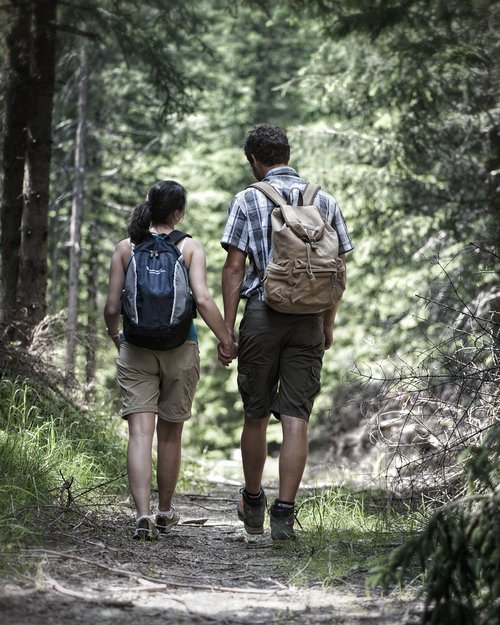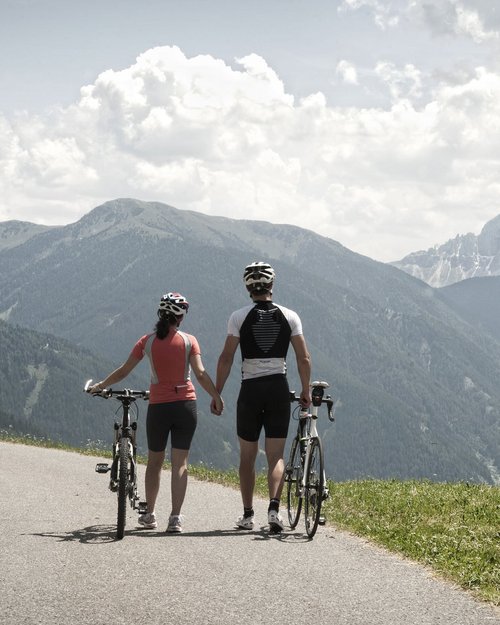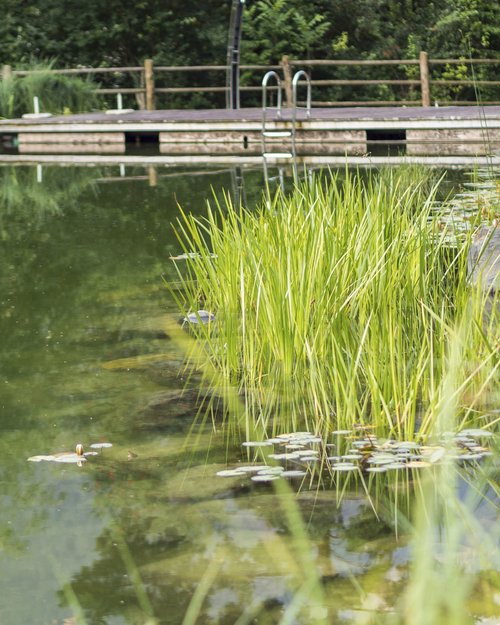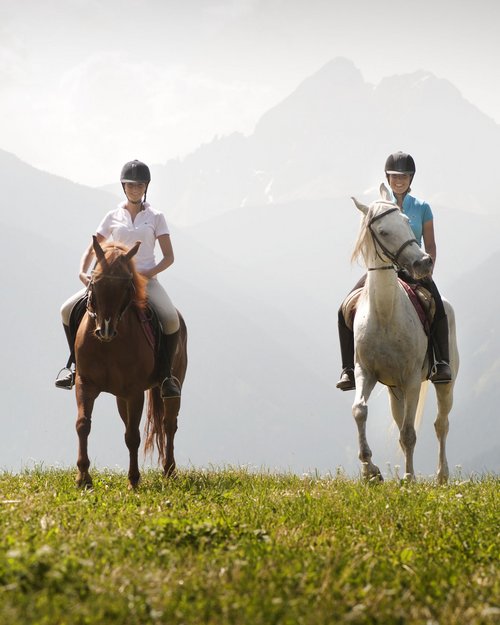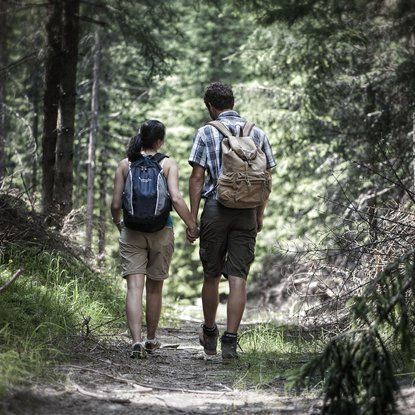 Refreshing mountain air. Lush meadows. The tinkling of cowbells. Alpe di Luson/Lüsner Alm and Alpe di Rodengo/Rodenecker Alm in Valle Isarco/Eisacktal are true insider spots when it comes to hiking in South Tyrol. From enjoyable hikes to summit climbs to via ferratas, you can experience everything you want within a radius of ten kilometres. And the greatest thing after any kind of hike in summer? Cooling your feet in the mountain stream – priceless!
If you have any questions about hiking and possible routes, we are always here for you to help you!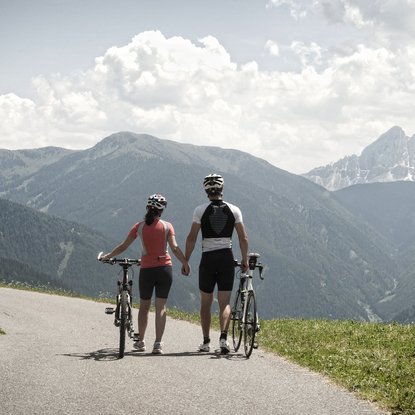 Although it can be quite exhausting to explore the mountains by bike, it's also a great feeling to arrive at your destination completely out of breath after a lot of leg work and to enjoy a cool Radler on the sun terrace of an alpine hut to match the occasion. Those who want to take it easy can rent an e-mountain bike from us.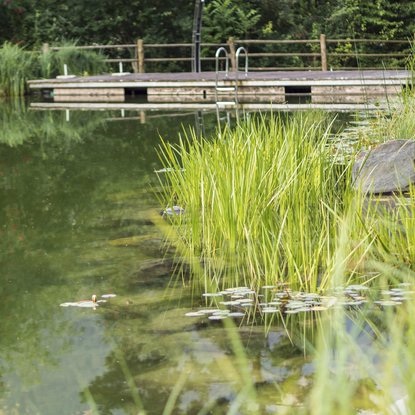 Would you like to cool down? The natural bathing pond with fresh spring water from Alpe di Luson/Lüsner Alm and Alpe di Rodengo/Rodenecker Alm is a blessing on hot summer days. A magnificent panorama, hay-scented meadows and the buzzing of insects will be all around you! It's the perfect cool down!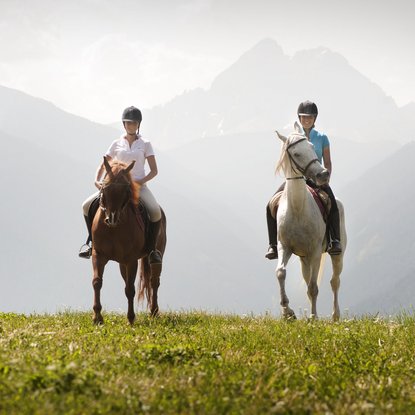 Horseback riding means being a bit closer to heaven and being able to enjoy the mountain panorama even better. Hostess Isolde will gladly take you for a ride on one of the three horses in summer. We say, the happiness of earth lies on the back of horses: Find out for yourself!
Hiking on Alpe di Rodengo/Rodenecker Alm and Alpe di Luson/Lüsner Alm
Alpine pasture hiking and Dolomite summit tours, pleasure hikes and walks on the plateaus of Alpe di Rodengo/Rodeneck and Alpe di Luson/Lüsner Alm: a colourful hiking experience lies ahead of you. In the hiking guide, you will find all tours, information, and hut tips at a glance. So, you're perfectly equipped for a day of hiking. Why wait? Nature is calling!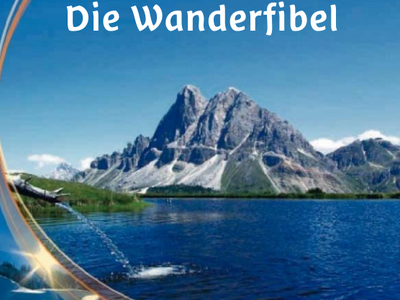 Hiking guide | PDF (available in German and Italian)
download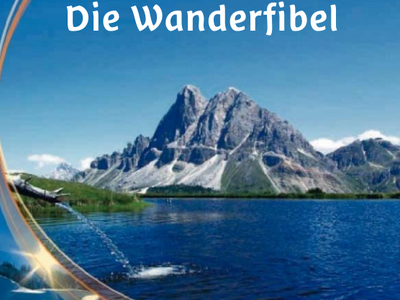 Hiking guide | Flip catalogue (available in German and Italian)
Flip through our catalogue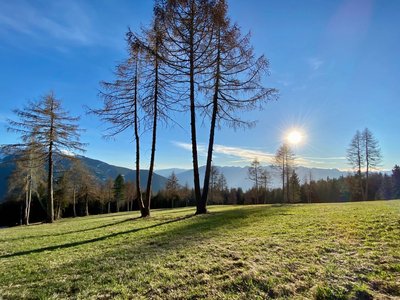 Lüsen App - for Android and iOS.
Download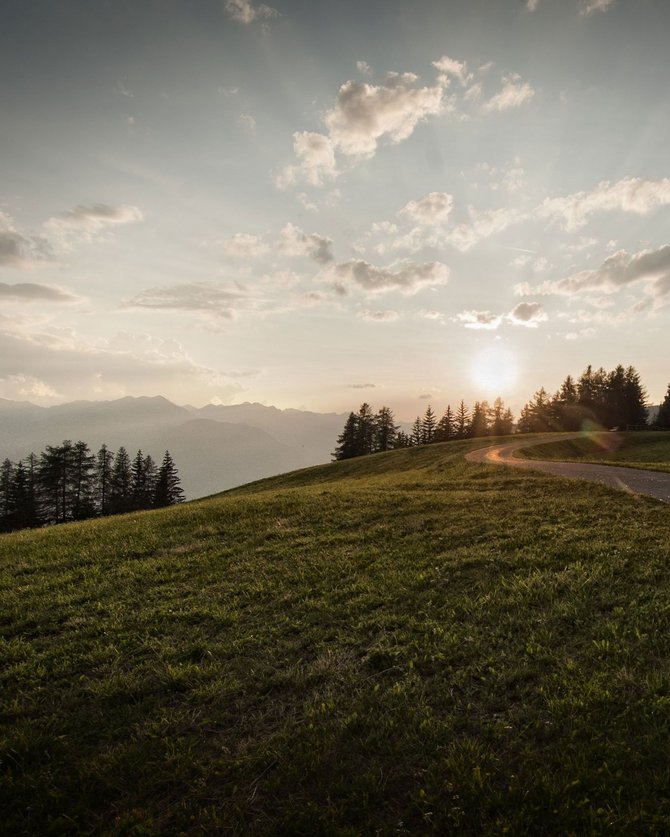 Icing-sugared mountain peaks and orange-coloured larches: Experience a glowing autumn at Herol.
Learn more
13 rooms to snuggle up in and breathe a sigh of relief.
Learn more