The same room for everyone? Boring! At Herol, you have the choice between 13 different rooms and our holiday flat, Villa Heidi – all different, all special. Have a look to find your perfect bed!
Rooms and holiday apartment in Valle Isarco/Eisacktal
Here at 1,600 metres above sea level, nature determines our everyday life despite technology's grasp. This is also what you can expect from the interior design of our rooms. The room's furniture, made of local Swiss pine, delivers a pleasant indoor atmosphere, and improves relaxation during sleep. It's simply best to stay here!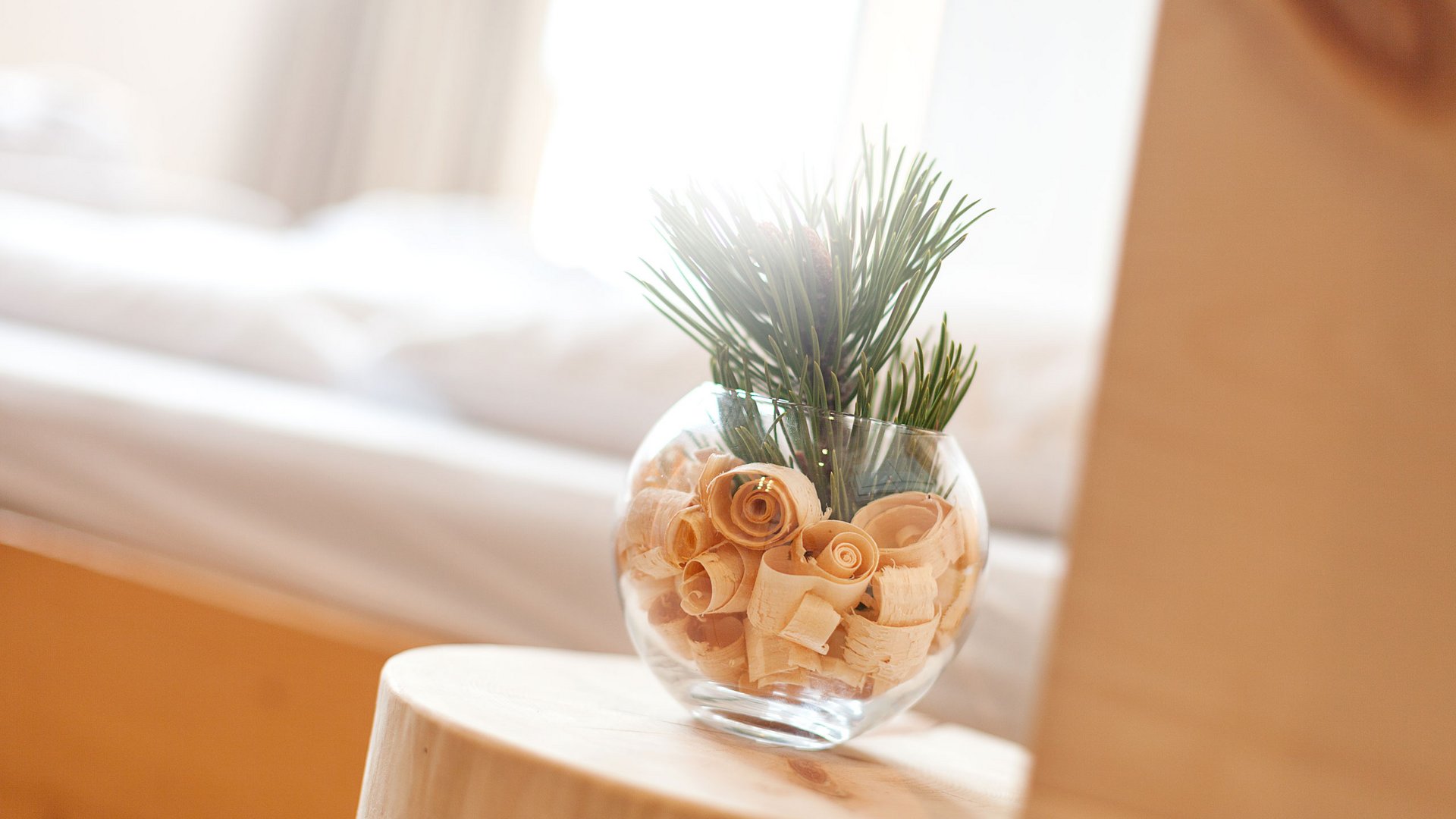 Holiday apartment, rooms, and suites in Valle Isarco/Eisacktal
Architecture meets nature
Bringing nature inside our hotel was a major concern for us during renovation. Besides Swiss pinewood, which has been proven to slow down the heart rate and thus accelerate recovery, hay also has a positive influence on our well-being. 130 years ago, farmers slept in hay after their exhausting haymaking work and woke up the next morning refreshed and full of energy. We have continued this custom in our rooms: A mixture of hay and clay adorns the walls of the rooms today. This gives the rooms a cosy warmth, like in a hay barn, and looks quite tasteful! And don't worry, our rooms are completely safe for allergy sufferers.