Pleasure hotel in South Tyrol: quality you can taste
Handmade, home-made, and farmhouse food at our breakfast buffet, a homemade apple strudel in the afternoon, specialities from South Tyrol, or a delicious main course from Mediterranean cuisine in the evening accompanied by a glass of South Tyrolean red wine, a regional beer, or simply a sparkling mineral water from nearby Plose mountain? At our gourmet hotel in South Tyrol, we live in the closeness and love of our homeland in the most delicious way. Enjoy!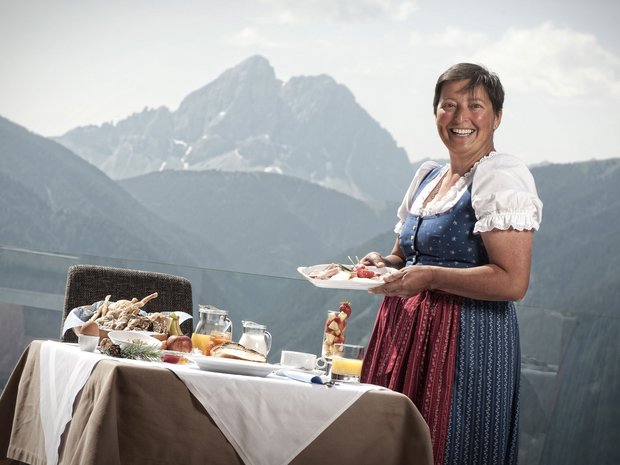 The three most beautiful words? Breakfast is ready!
Bread from Lüsen's bakery, cheese, speck and sausage from South Tyrol, free-range eggs, seasonal fruit, fragrant coffee and tea, homemade jam, honey, muesli, organic juices from the farmer – well, if those aren't enough to wake up faster in the morning, what can? At our breakfast buffet, you'll fill up with enough energy to easily climb the next peaks.
Daily from 8 to 10 a.m.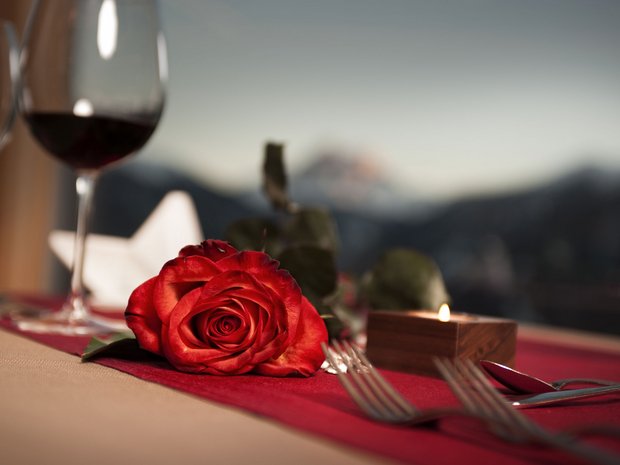 3-course menu in the evening
Everything that is put on the plate by hostess Isolde and chef Benni is lovingly prepared from only the best naturally pure ingredients from their own farm or from the surrounding area. We spoil your hungry stomach and demanding palate with tasty, very freshly prepared dishes. Of course, we take allergies, intolerances, or special wishes into account – just let us know shortly beforehand.
Daily from 7 a.m. (expect Wednesdays in summer)
Wednesdays in summer are our staff's day off. That's why the middle of the week is perfect for you to get to know other culinary highlights of South Tyrol – and there are many! We will gladly reserve a table for you at our favourite restaurants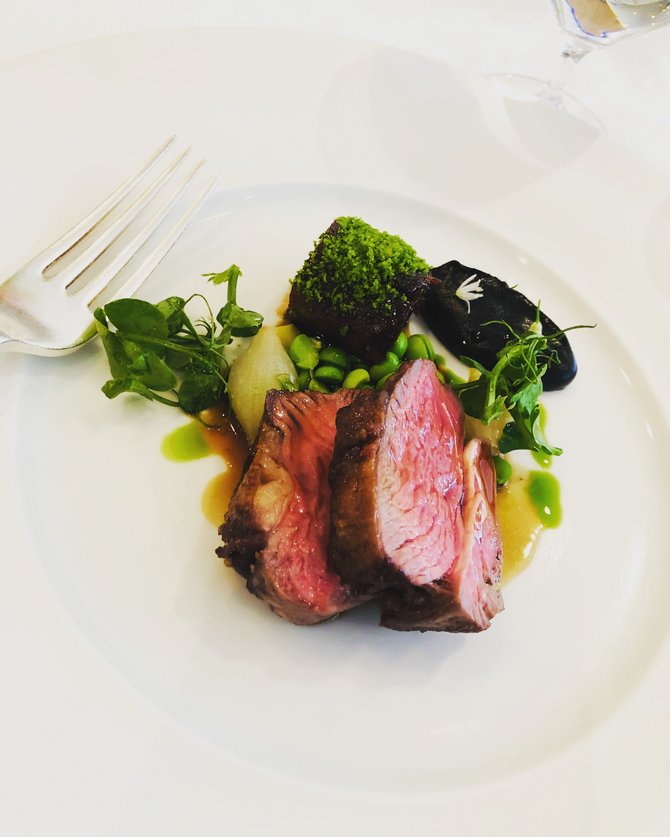 Pure natural ingredients, regional quality, a connection to nature, and a clear rejection of throwaway culture are all part of our philosophy.
Learn more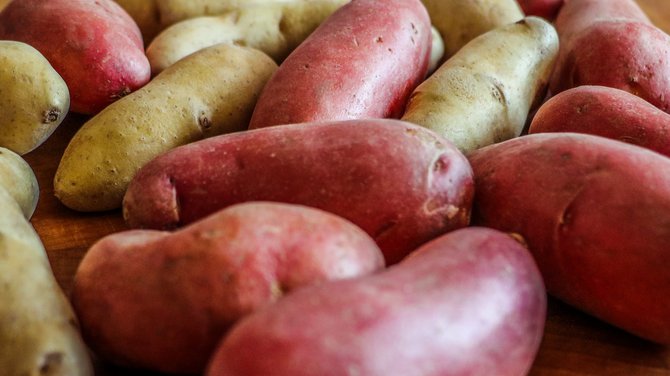 Gourmet hotel in South Tyrol:
The best feeling for your stomach.
With us, love stays in the stomach from morning to night. Whether at the breakfast buffet or the 3-course menu in the evening – hostess Isolde and chef Benni will spoil you with true specialties. Always freshly prepared. Always from the best ingredients. On Wednesdays, our day off, you have the opportunity to get to know the many other good gourmet restaurants in South Tyrol. We would be happy to give you tips on where the locals like to eat best.