The philosophy: what's behind it?
We are committed to what we do. Our hideaway in South Tyrol is off the beaten track and in harmony with nature. We prefer to count the stars in the sky instead of above the hotel entrance door, swap packaging madness for green electricity, and 24-hour accessibility for peace and quiet. In our family-run hotel in Lüsen, you are welcomed by honest people who are hosts with passion, heart, and soul.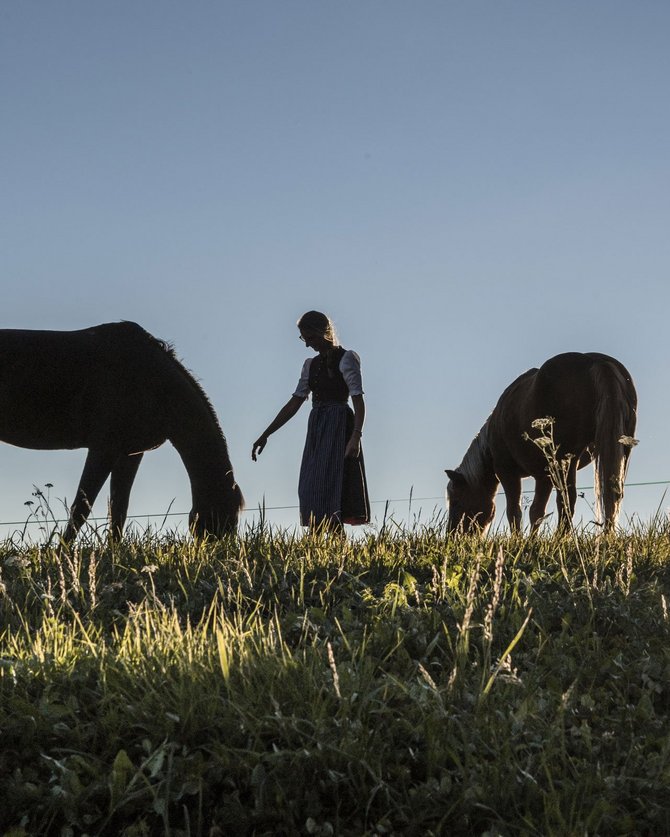 We do our best every day to make the world a little better – from woodchip heating to beef from our own farm.
To farm products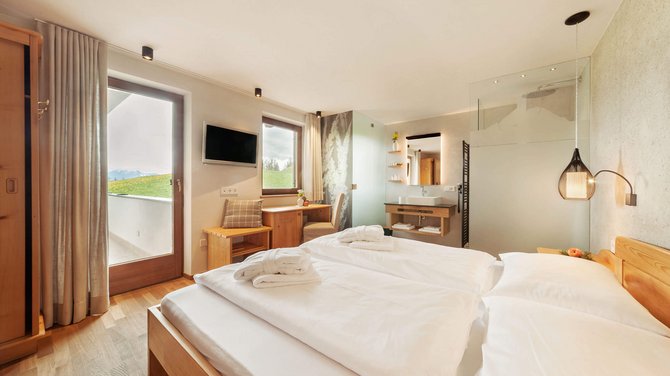 13 rooms to snuggle up in and breathe a sigh of relief.
Learn more
A place of power … always
Herol was owned by the monastery of Brixen from 1493 to 1848 and was already used by nuns as a summer retreat and place of recovery back then. This is revealed by old wall frescoes that can still be seen in our bar. In that same spirit, we still welcome guests today who want to escape the hustle and bustle of everyday life and enjoy the luxury of silence and place of power up here at 1,600 metres above sea level.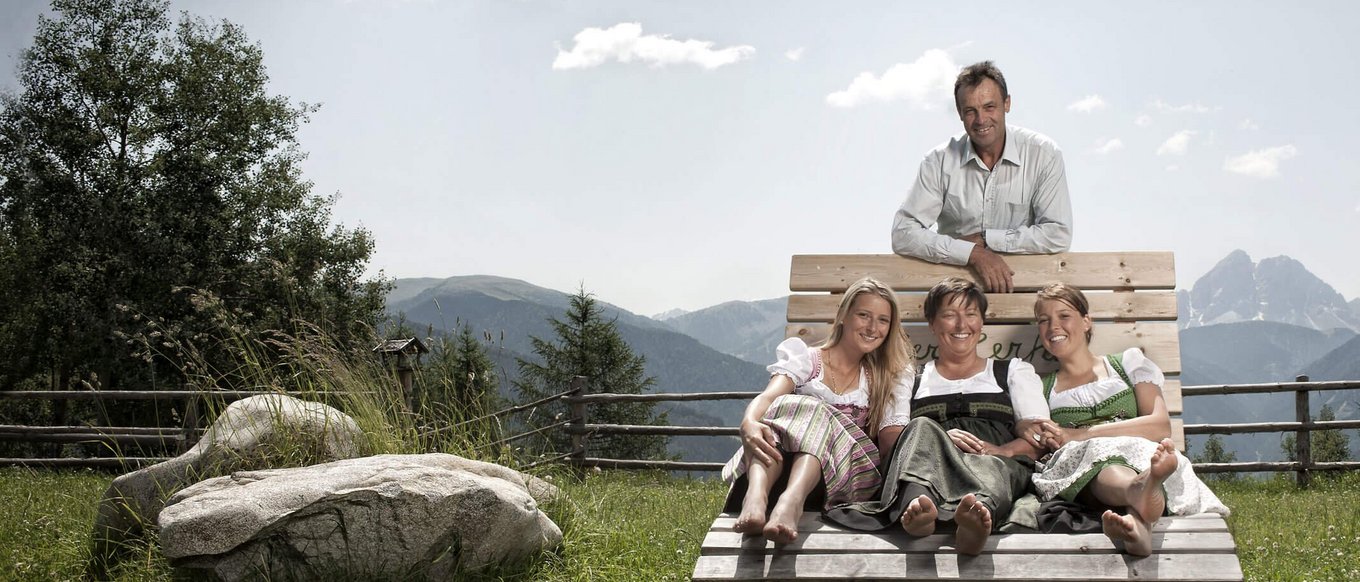 Three generations will do everything in their power to ensure you have a lovely holiday. We love to share happiness!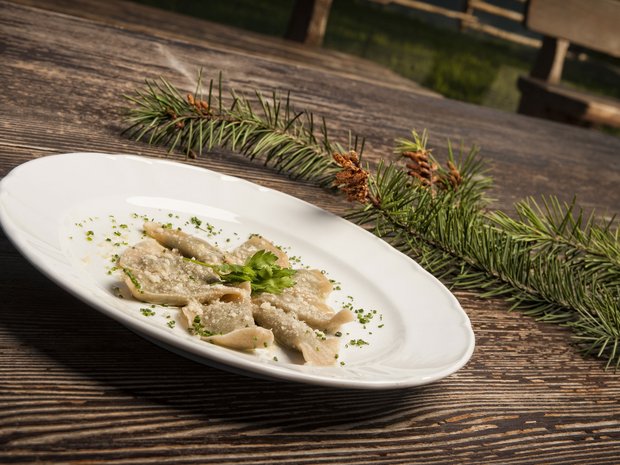 Craft meets passion meets pleasure.
The food served by chef Benni and hostess Isolde at Herol tastes 1) incredibly delicious and 2) responsible. Whether it's breakfast or the 3-course menu in the evening – our dishes are made with natural, pure ingredients from our own farm (or from the immediate vicinity) as well as with a huge portion of honest passion and attention to detail. Respect for animal welfare and a clear rejection of the throwaway culture have always characterised our everyday life.