Colourful and more colourful autumn hiking in Valle Isarco/Eisacktal
Do you have an urge to move? Great! With us at Herol, exercise in the fresh air awaits you right outside our front door. Of course, the panorama you can enjoy is an eye-catcher in all seasons, but in autumn, it's particularly impressive with its many bright colours and crystal-clear air. Let it take effect on you during an autumn hike in Valle Isarco/Eisacktal.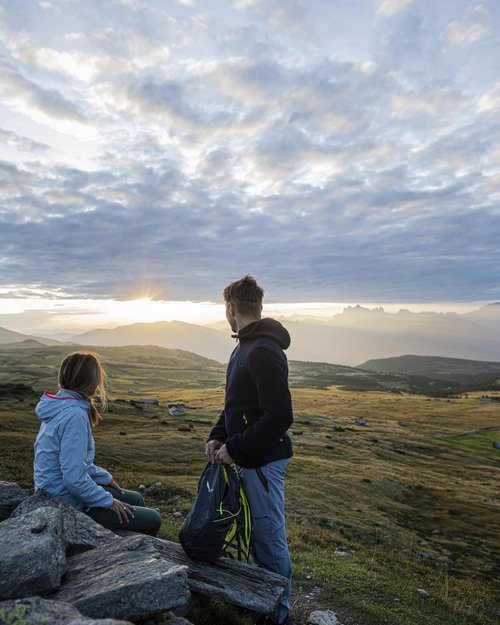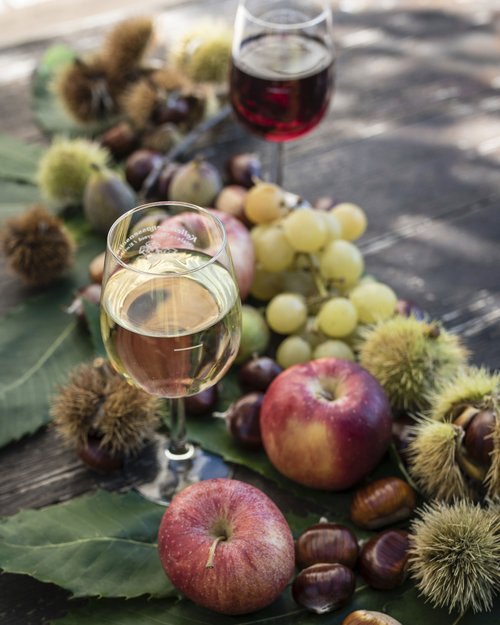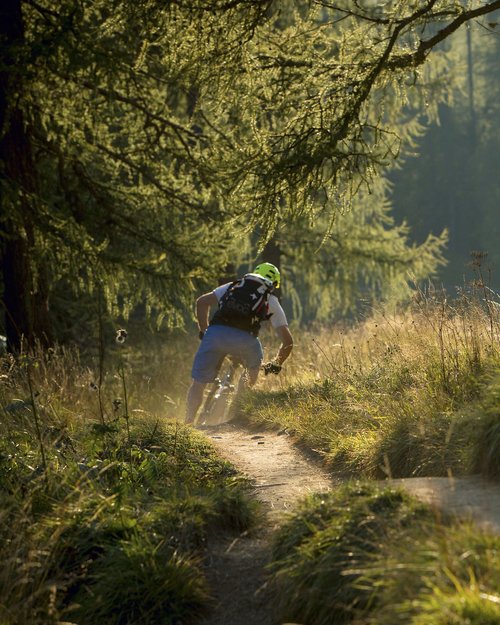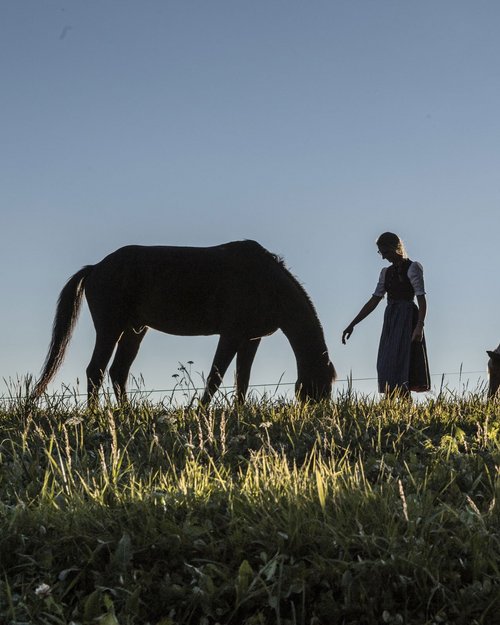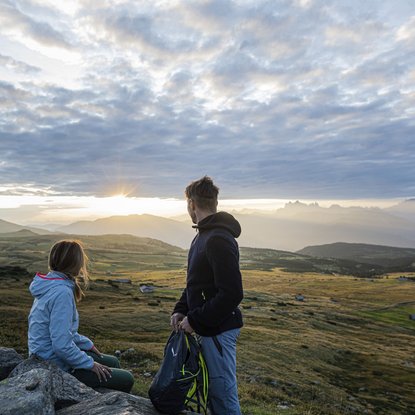 Fresh mountain air. Orange-coloured larches. The tinkling of cowbells. Our calves have returned from the pastures and are munching lush grass around the farm. And for us humans? This is the best time for hiking in South Tyrol. Valle Isarco/Eisacktal, Alpe di Luson/Lüsner Alm and Alpe di Rodengo/Rodenecker Alm are true insider spots for this. The period from the end of September to mid-November is particularly suitable for a multi-coloured sea of autumn hike in South Tyrol. The mountain is calling!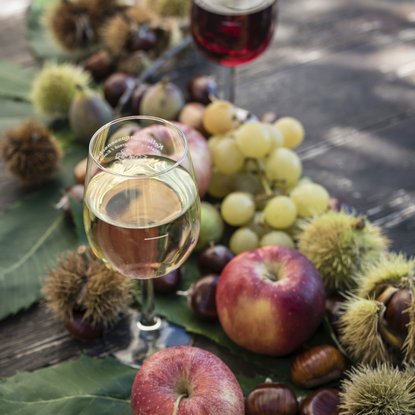 Valle Isarco/Eisacktal is famous for Törggelen. The popular custom belongs to autumn like chives to Knödel. From the beginning of October to mid-November, many farms serve up traditional dishes like barley soup, Schlutzkrapfen, slaughter platters, and Sauerkraut. All homemade, of course. For dessert, there are sweet Krapfen and roasted chestnuts. This is all accompanied by young wine. Our tip: experience this by combining it with an autumn hike in Valle Isarco/Eisacktal! Why not on Wednesday, when we have a day off at the hotel and you can use the whole day to truly explore South Tyrol?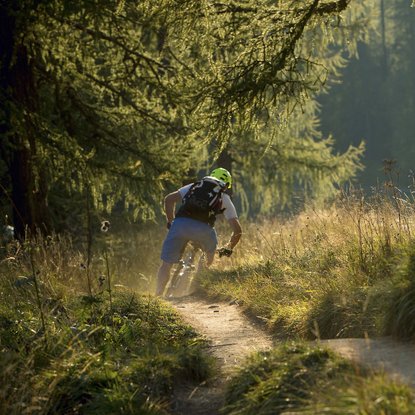 You can bike on Alpe di Luson/Lüsner Alm and Alpe di Rodengo/Rodenecker Alm until autumn time due to its mild temperatures and wind-protected location. For bikers in good shape, there are many beautiful tours on forest and mountain roads with little traffic. Those who want to take it easy can always rent an e-mountain bike from us.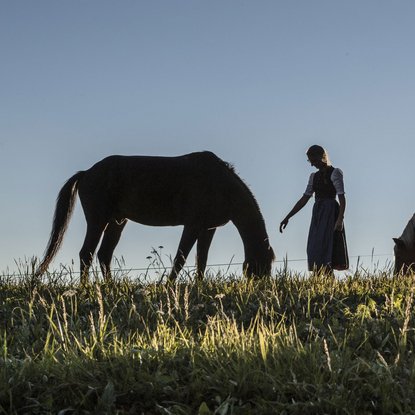 Horseback riding means being a bit closer to heaven and being able to enjoy the mountain panorama even better. Hostess Isolde will gladly take you for a ride on one of the three horses in summer. We say, the happiness of earth lies on the back of horses: See for yourself!
Autumn hiking on Alpe di Rodengo and Alpe di Luson
Alpine pasture hiking and Dolomite summit tours, pleasure hikes and walks on the plateaus of Alpe di Rodengo/Rodenecker Alm and Alpe di Luson/Lüsner Alm: a colourful hiking experience lies ahead of you. In the hiking guide you will find all tours, information, and hut tips at a glance. So, you're perfectly equipped for a day of hiking. Why wait? Nature is calling!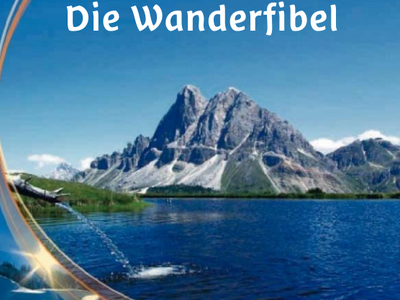 Hiking guide | PDF (available in German and Italian)
download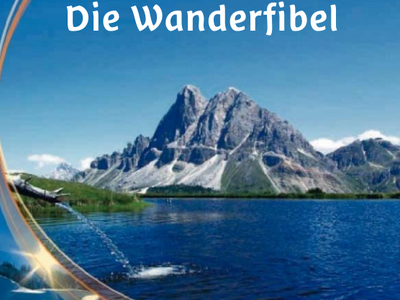 Hiking guide | Flip catalogue (available in German and Italian)
Flip through our catalogue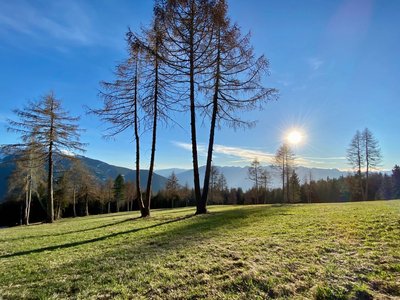 Lüsen App - for Android and iOS.
Download
13 rooms to snuggle up in and breathe a sigh of relief.
Learn more